'Tis the season


Our creativity knows no bounds when it comes to our annual Christmas gift project. Last year's gift had the perfect ratio of sweet and booze. We wanted to express our gratitude to all our clients and suppliers we worked with throughout 2021 with a feel-good gift.







Something local, something boozy


Christmas is a fun-filled season with ongoing celebratory get-togethers and reunions with family, friends, and coworkers. We were looking for a gift that didn't only stand out – we were looking for something that could also be enjoyed during these festive gatherings. So after putting our thinking hats on, we landed on (alcoholic) beverages and then narrowed it down to liqueurs.
We love collaborating with local brands so after a little research we settled on a locally produced liqueur featuring a Mediterranean fruit enjoyed by most: the pomegranate. Based in Gozo, Savina creations were a dream to work with and together, we worked on getting the bottles safely delivered for labelling and packaging.







Eco-friendly packaging


We're environmentally conscious and wanted to ensure our packaging was sustainable. Everything from the cardboard box to the natural twine used were either recyclable or biodegradable.
At the back, we also added a quick recipe for a bubbly Christmas cocktail featuring our Pomegranate to help get their party started.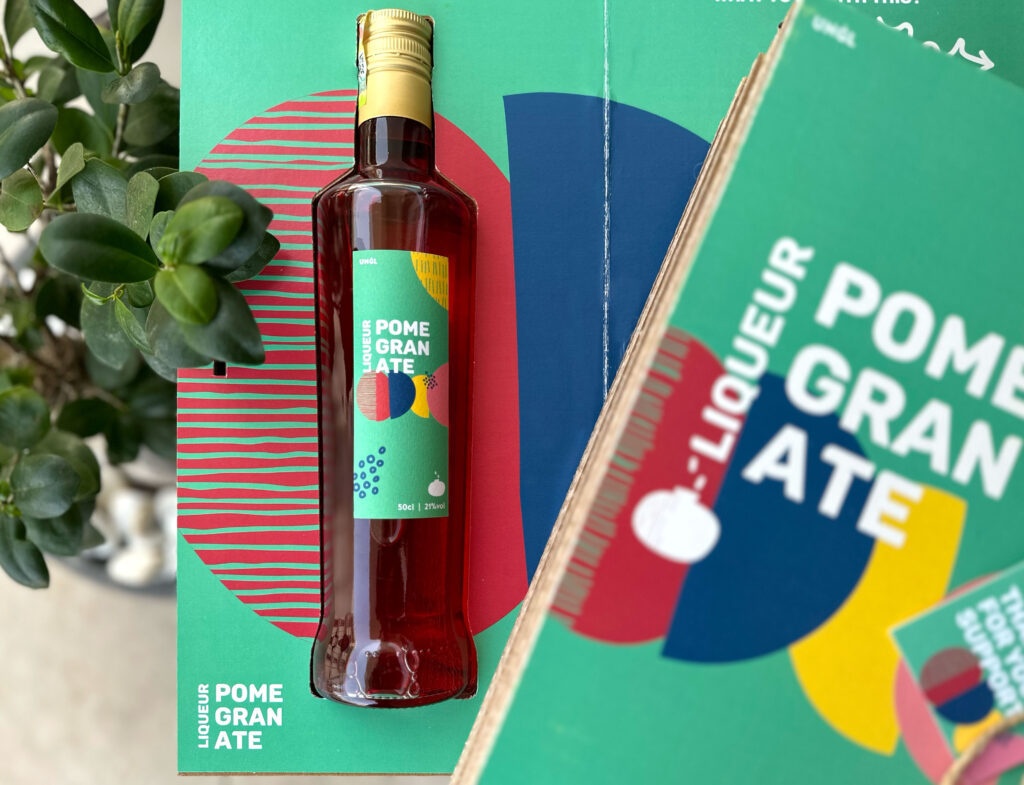 Let's raise our glasses


We loved the taste, the idea of featuring something local and, the ruby red Christmassy colour of the liqueur itself.
But most of all, we love our Christmas projects because it's about giving something back to the people who believed in us all along. A gift that shows our clients how much we appreciate them.